Campaign
Role: Interaction Designer
Enhancing the customer experience by consolidating campaign landing pages and designing templates that focus on storytelling.
For this campaign launch, I was brought in as interaction designer to the agency's internal team to provide UX guidelines and optimization to the campaign, UI style guide as well as creating templates to enhance the development of strategic experience. Working with the internal team of visual designers, developers and content managers, I championed the user and emphasized interactivity by utilizing a cross-linking strategy.
Mending fragmented experience
One of the major problem we had initially was that each campaign employed much different design principles and styling in order to convey their message, creating a series of siloed experiences.
Several pages were also too text heavy without visual break, creating a situation where there's a high user drop-off.
Many pages were also missing a clear hierarchical structure, leading to confusing experience for visitors.
It was crucial that not only the internal team understood this issue, but going forward, sharing this knowledge with client stakeholders to communicate the benefits and importance of why was equally important. I've led series of learning opportunities and conversations with stakeholders to provide evidence and shared best practices to bring everyone to the same page reducing the word count within text components to reduces reader fatigue and allowing for increased comprehension and retention.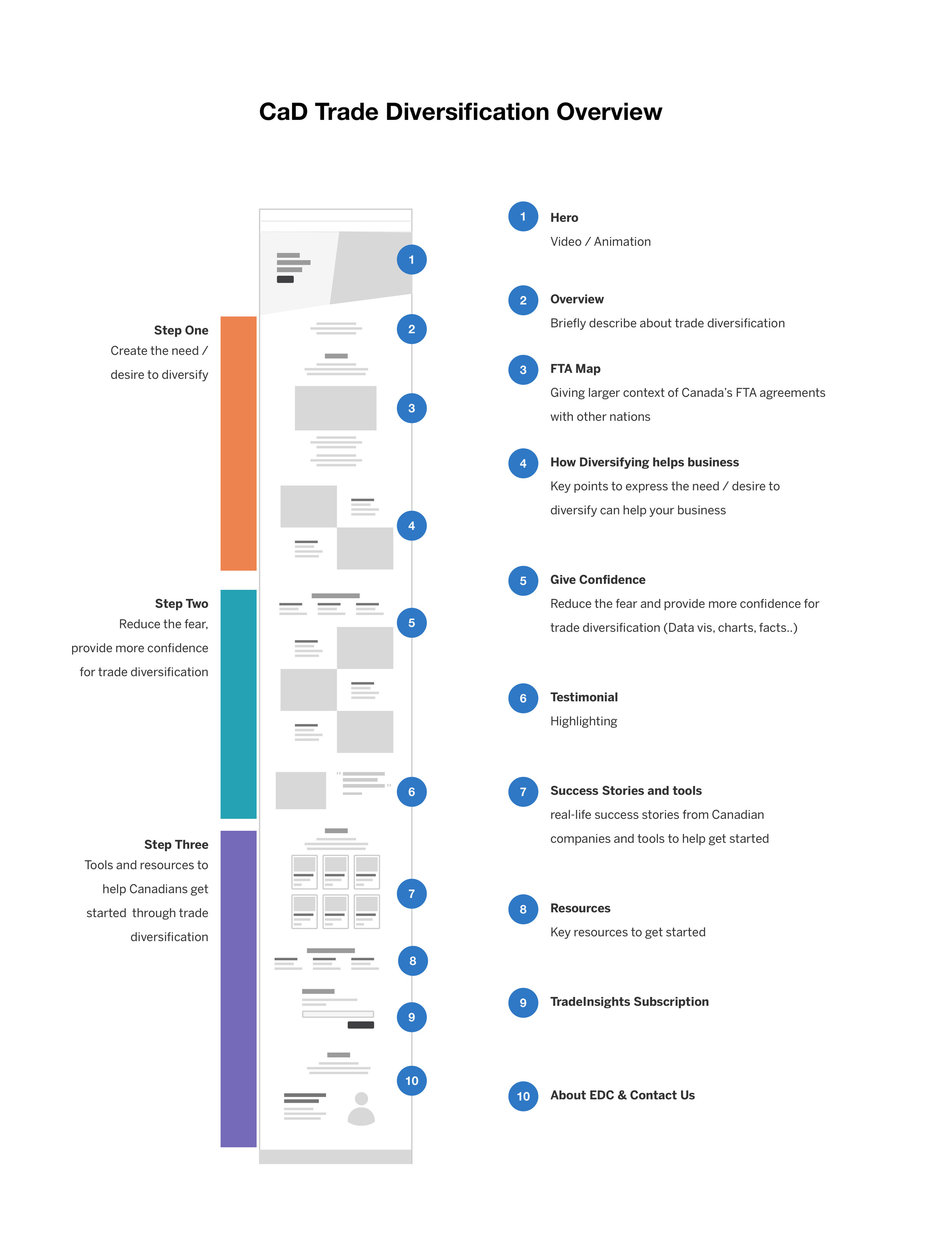 For the next step, I was able to focus on creating hierarchical structure for the campaign templates, emphasizing storytelling, breaking up content through the use of negative space while utilizing visual elements to lead users through the content.
One of the key consideration for the campaign sites was to make sure the pages were fully responsive across all screen sizes, with three breakpoints that meet customers where they are, with the devices they're choosing to interact with.
Outcome
The initial feedback from stakeholders and development team input has been crucial for ongoing design process, increasing collaboration between client, design and dev teams. It allowed for seamless deployment as developers were part of the restructuring process. Though the redesign and consolidation of UI style guide is complete, the design continually needs to be tested for feedback and further improvement.