Rylli App
Role: Senior UX UI Designer
Rylli is a product that connect customers to nearby local businesses and service providers available to serve on demand. By booking instant services based on availability, customers are able to search for brick and mortar businesses, freelancers and consultants when they need to and where they need to.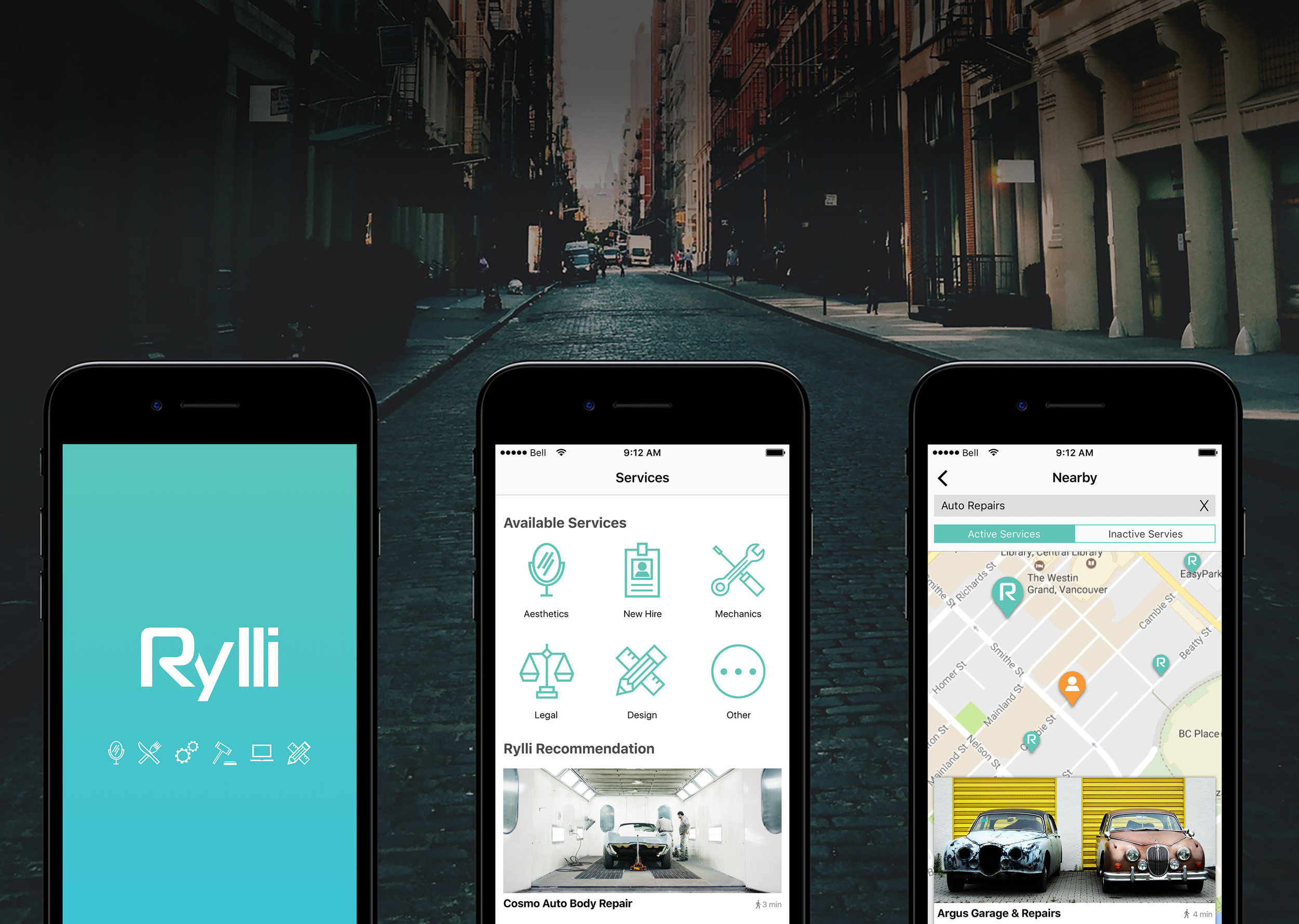 Empowering users to find the right service they need
Working in an agile environment as a lead UX UI designer, I guided my team to developed system and strategy for consumer and enterprise level product that connects customers to nearby local businesses available to serve on demand. Advocating end to end user experience,
 I incorporated user-centered design techniques to our workflow and optimized our products from user testing, user feedback and usage data.
When I was brought on initially, I noticed that the product had a business strategy that did not reflect within the app. I was asked to do an assessment of the current state of the app and provide recommendations where I can lead the team to redesign the product that would have unified strategy from business, brand, content and user experience.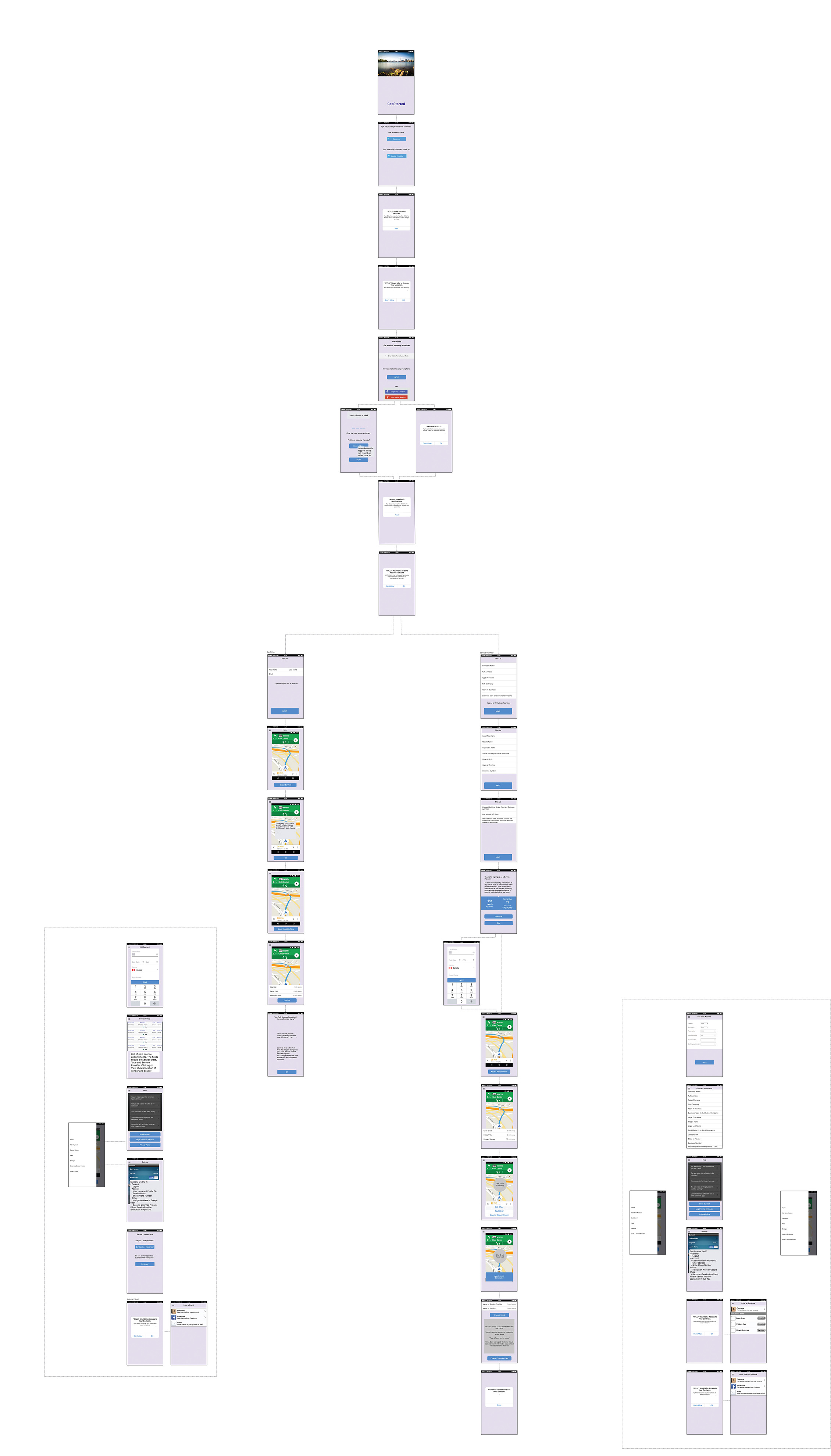 Communicate where the disconnect is
Initial Wires and User Flows to illustrate to stakeholders how our product is working from the user point of view.
Throughout the business audit and recommendation phase, I maintained communication with key stakeholders, communicating to them how the current app works from user's perspective, providing them data from user research and recommending the best course of action from our research. I shared frustrations of the users, laid out how the app is functioning and shared where the disconnect happens from what we wanted for our users to what users were experiencing from the app.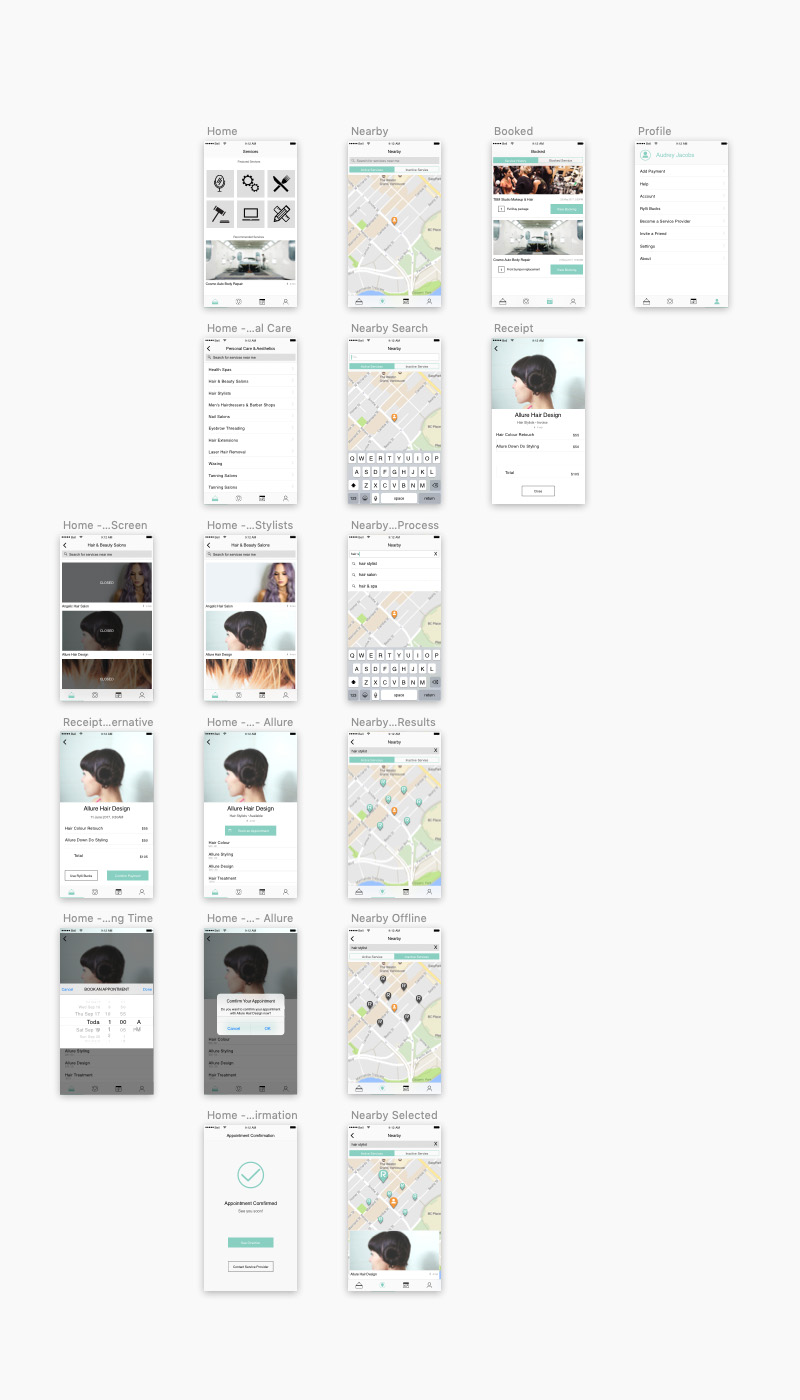 Redesigned flow and Wireframes to showcase Services
Instead of maintaining map centered model as a main home screen, I lead the recommendation of showcasing services first, allowing users to find, explore and connect with service providers backed by competitive audit and analysis, customer interviews and user testing. It was confusing for users to see the map as a first screen you seen when they logged on, at times not knowing where they were supposed to search for services. Providing a prominent services home screen gave the assurance to the users where they can land on to find their services they're looking for and know that it's a place they can always come back to.
With the approval from stakeholders, I planned a roadmap on increasing usability and lead the team to focus on working to improve onboarding experience, customer experience and service provider experience.
Providing UI Style guide was one of the key stepping stone for the team to share UI assets with everyone involved in our development from designers and developers. I incubated brainstorming session throughout the sprint to increase collaboration and the UI style guide was one of the important tool that came out of our many session. I created and finalized the shared asset library where everyone can have access and understand the usage while roadmapping it to strategize for room to grow, leading to a design system to the future iteration
Before I was onboarded to this project, the team was in the early stage of product development without clear user research direction and understanding. With continued efforts of collaboration and cooperation from stakeholders, I was able to guide Rylli team to be able to move forward with qualitative research, align between the user needs of the customers to business goals and work through the product vision. This process provided insights to Rylli that resulted in a shift in focus, not only on the product goals, but for the way the company looks at how they approach product design.
With the ongoing sprint cycle, I continued the UX design phase of the project, leading and designing the new flow and UI elements that align with the new company vision to simplify so the users don't have to, instantly connecting them to the service they want where they want it, when they want it.